Gazeable Stories to the Moon
Gazeable Stories to the Moon is an immersive storytelling prototype. Built using Unity for the Oculus platform. The user experience is a simple gaze-based interface, the story is complex. Not wanting to use traditional 2D menu systems, this first phase design offers participants a 3D experience while exploring the embedded stories and story objects. In the next phase of design participants can grab, pick up and manipulate 3D story objects and have 360 experiences. We plan to build out the experience for the  Oculus Go, Lenovo Mirage Solo and HTC's VIVE Focus. Popular consumer platforms to follow include: Google Cardboard, Google Daydream and Samsung VR .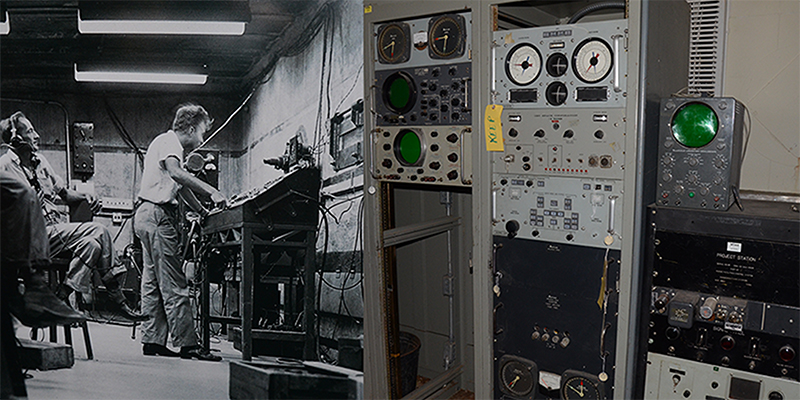 Gazeable Stories to the Moon is part of a larger story world – Constructed Memories –  A kind of  remembering project.  Remembering of events, both personal and national, blending augmented exhibition with immersive interactive spaces. The small personal story told here invites participants to explore ephemeral materials through a letter collection from 1946 written a Jewish Army engineer in 1946 working with unlikely cohorts. The recollection expands the boundaries of a four wall block house to virtual worlds with enchanted objects revealing a missing piece of Americana space history.