Convivial Support – Partnerships and Fiscal Sponsorships
EMERGING | IMMERSIVE MEDIA PROJECTS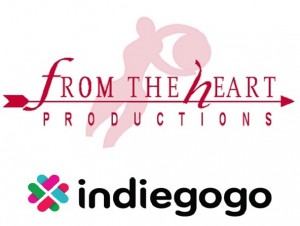 From the Heart Productions, a 5.01(c)3 non-profit which has helped filmmakers raise millions of dollars for their projects through their fiscal sponsorship program and in partnership with Indiegogo, is now partnering with crowdfunding platform Seed&Spark to give filmmakers another great option where they can crowdfund and benefit from being fiscally sponsored by From the Heart.

In addition to financial contributions, a project's supporters can also loan or gift the items a filmmaker has listed on our Seed&Spark WishList.
Simple Steps To Donate To Our New Media Projects:
Your tax free donations check should be made payable to "From The Heart Productions" with "Constructed Memories Project" written in the memo line.
 Please address your tax free donations check to:
From the Heart Productions
455 Mandalay Beach Rd.,
Oxnard, CA 93035 USA
For more information from our New Media Fiscal Sponsor, please contact Carole Dean at 1-805.984.0098
Thank You, your support for our projects is greatly appreciated!
All donations to our film are tax-deductible.

These Simple Steps To Donate To Our Film:
Credit card TAX-DEDUCTIBLE DONATIONS can be made via our direct link to our fiscal agent The San Francisco Film Society.
Or, please make your check payable to: The San Francisco Film Society
Please be sure to put our Project Number: FSP 1307 and along with our Film's Title: Letter From Cloudcroft on the memo line of your check.
Please mail your check directly to:
San Francisco Film Society
Finance Department
39 Mesa St. Suite 110
The Presidio
San Francisco, CA 94129
All donations to our film are tax-deductible.
Donate Directly here
PORTFOLIO WORKS